ONE METHOD – DIFFERENT ROUTES
The strength of the Speak Your Mind method lies here – a method that is effective and enjoyable for beginners just as it can engage and challenge learners at advanced levels. With a method like this to count on, the teacher can focus on the most important thing of all: the students.
Different needs, different backgrounds, different concerns and different aims: whatever the differences, all our attention is reserved for you.
Why Speak Your Mind
is the smart choice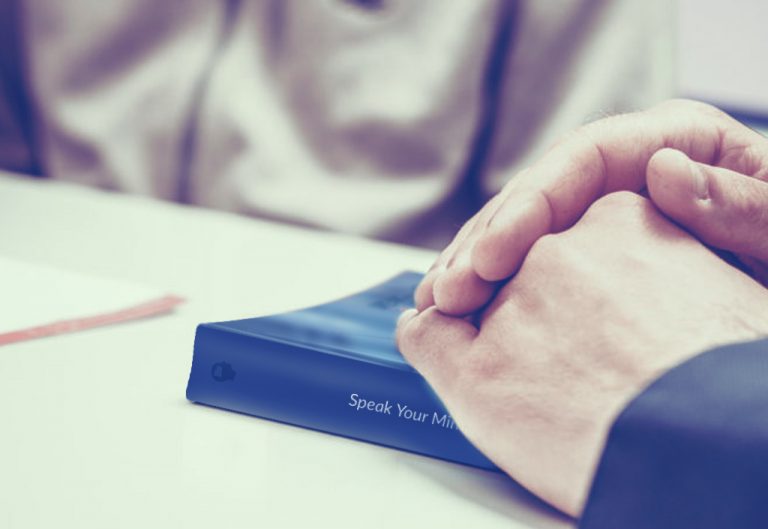 THE WINNING FORMULA:
100 MINUTES OF ENGLISH A WEEK
100 minutes a week. That's all you need – less than 1% of your time.
We can transform that 1% into a rich source of energy and creativity for concrete long-term results.
There's no need to prepare lessons or to study at home to make sure you remember what you've done in class – the method will make sure that you learn.
Of course, anything you can do outside your lessons will make a difference – and the Speak Your Mind student book and app will help speed learning up – but no there's no need to worry: Speak Your Mind is designed to work for those real-life circumstances where time for home-study isn't there.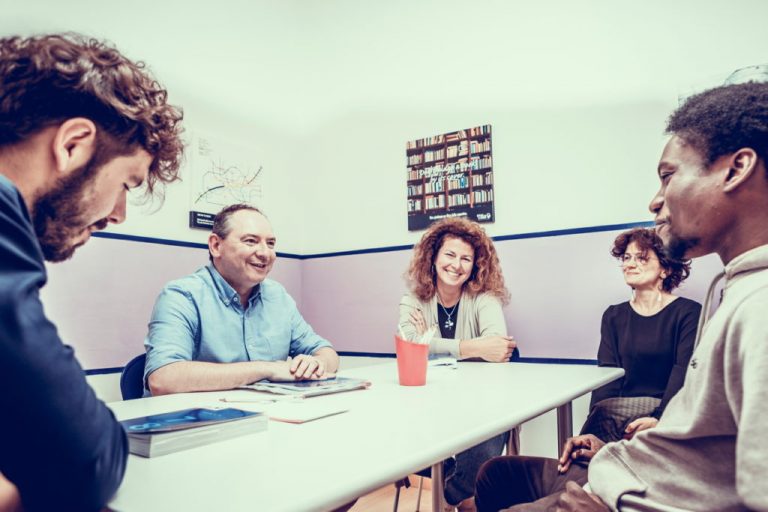 SMALL GROUPS
All groups are carefully selected for level and speed..
Learning together with people at the same level – maybe with different objectives but with the same motivation to do well and the same difficulties – gives you encouragement and reward.
It is our priority to create groups where you feel at ease, where you feel free to speak without embarrassment. Every lesson every student has their fair share of time and attention.
All courses are constantly monitored: teachers work as a team, providing multiple feedback on each student's progress. Our course management systems make sure that all courses remain on target for their objectives.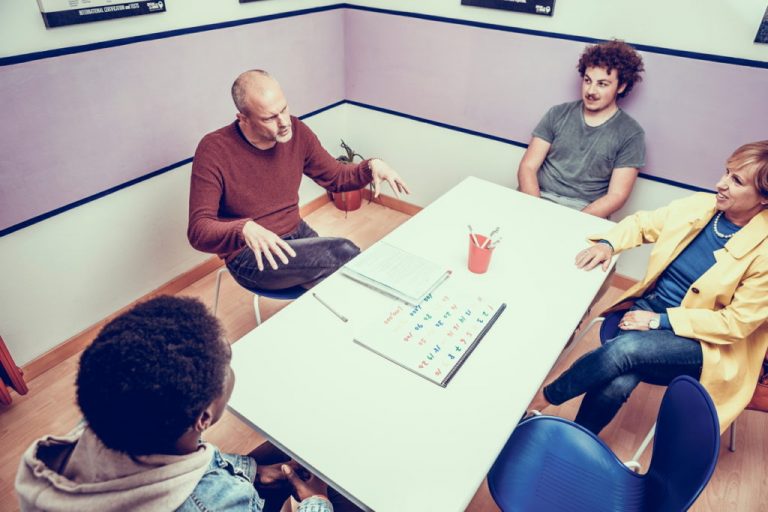 TEAM TEACHING
All our teachers are qualified and specifically trained to teach with the Speak Your Mind method – teachers all work as a co-ordinated team.

Jane doesn't speak like John or like the businessman in Chicago or the waiter in the West End – that's why with Speak Your Mind you have regular planned rotation of teachers – to get used to different speakers quickly – very quickly.

Speak Your Mind gives you the dual benefit of having a structured learning programme while learning to interact with a variety of speakers with different styles and different accents – just as you will in real situations outside class. You'll be ready to live your world.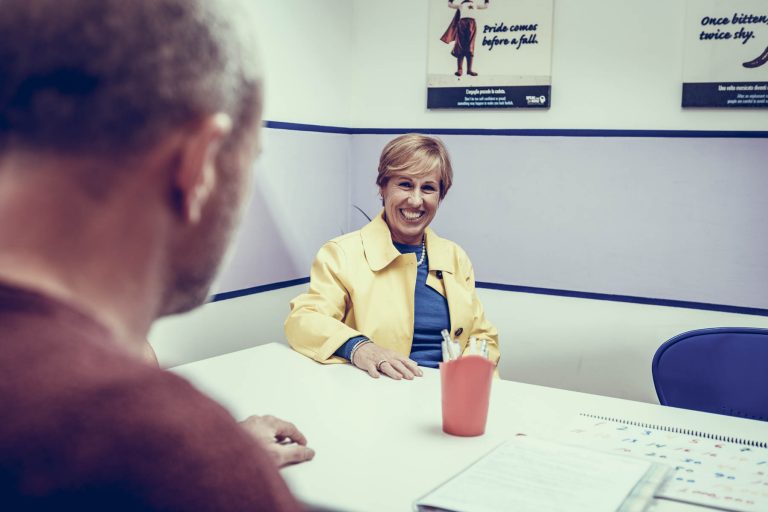 REAL RESULTS IN LESS TIME
With Speak Your Mind every student can be sure of making improvement and can constantly keep track of their progress.
The design of the teaching programme and the organisation of lessons significantly reduce learning time - and when time is a precious resource, saving it is a real advantage.

Self-esteem and confidence – when you have these, your English will take you far. Right from the start, your teachers know how to make you feel completely at ease – they know your needs and they know how to correct you and guide you positively, building up your trust in your English and your fluency in conversation.