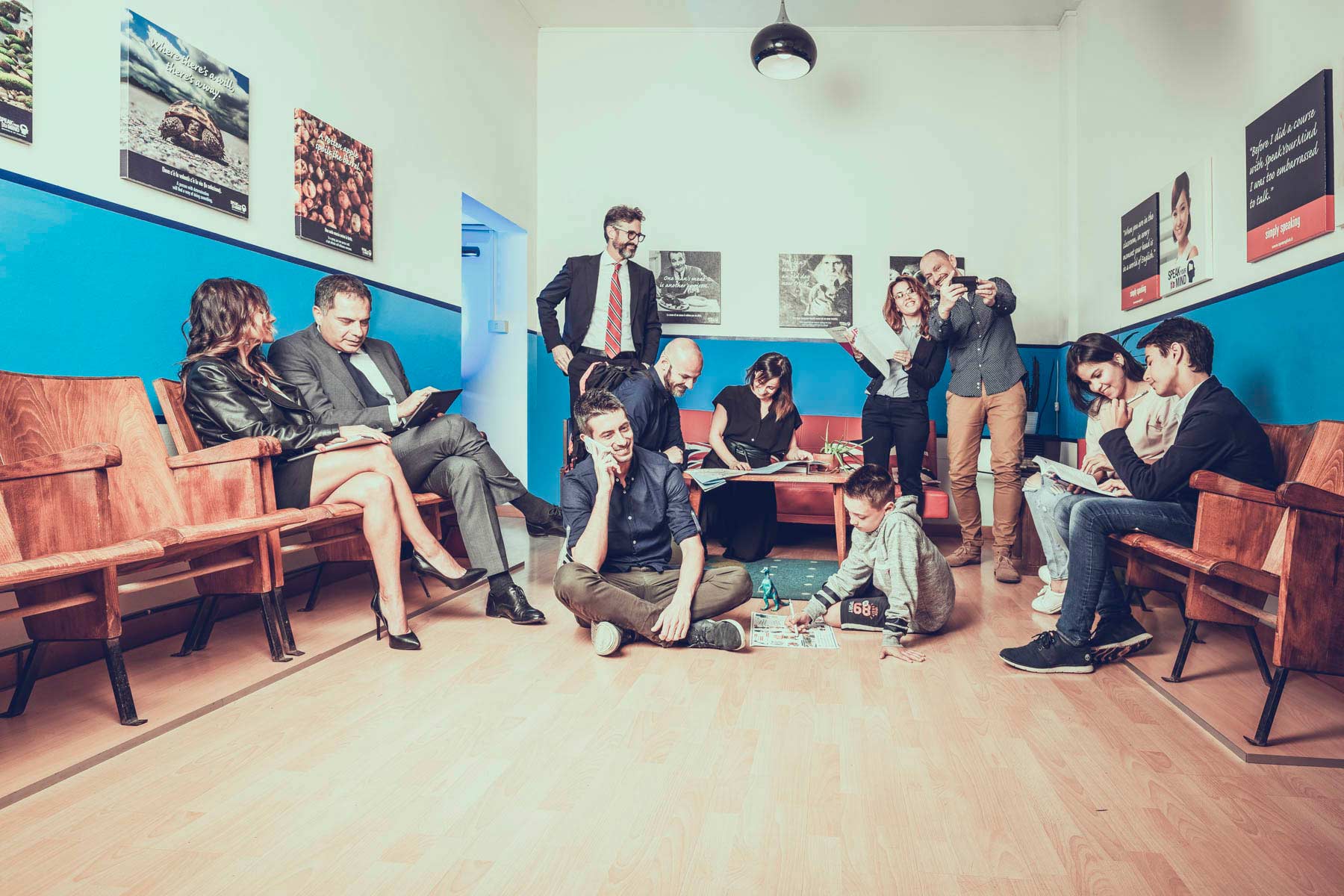 Fees and payments
Speak Your Mind has 30 years of experience in teaching English – we know all about teaching and we are fully equipped for today's interconnected world.
Speak Your Mind – we put our money where our mouth is.
The best investment today is in student satisfaction. For our English courses we want things to be as clear and simple as possible.
Your commitment? Your continued satisfaction: you decide, month by month.
The learning programme is balanced out over four basic principles:
A course that builds up your word power

A learning environment which puts the focus on spoken interaction

Teachers who can trigger interest

Quality of organisation and teaching material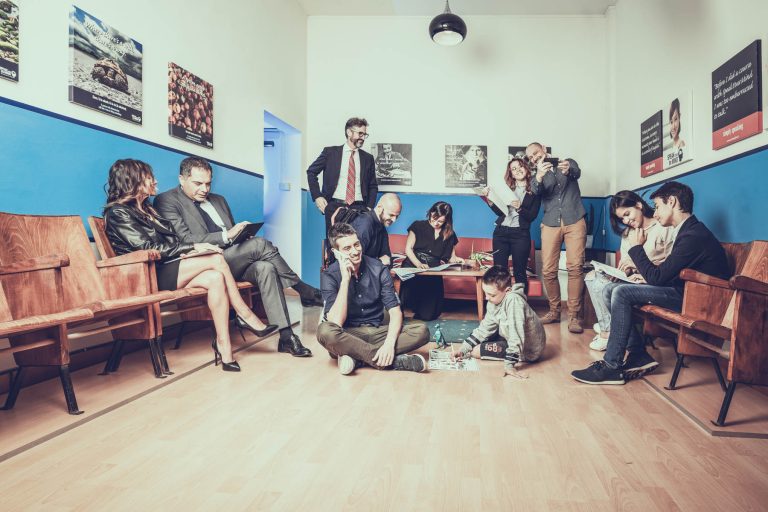 Who is Speak Your Mind designed for?
English for the work place: business English, exam preparation (IELTS, LanguageCert, TOEFL, PET, FCE, CAE), courses for young learners and teens, students and those who learn English for pleasure. Speak Your Mind English can organise intensive and one-to-one courses. Speak Your Mind English courses: in Italy, in Europe and around the world: our courses are based on a clear idea – you need 'words'. Learning English means having the power of words to express yourself truly, as you would in your own language.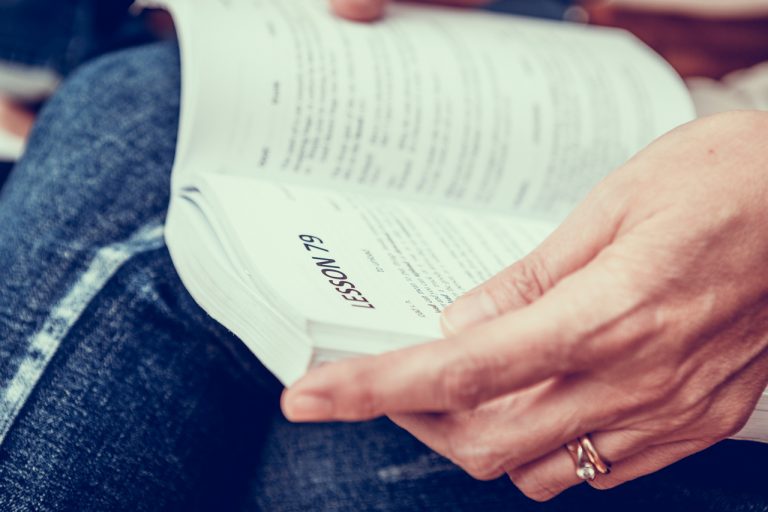 Why you learn with Speak Your Mind
The ability to communicate in any language is far more than a matter of rules and theories – more than anything else it is a question of practice. Only by learning words and grammatical constructions in the context of real communication can you learn how to express yourself, confident of saying what you mean. Key points of the method: The only way to gain fluency and confidence in our language is by practising. The most effective way to remember what you learn is by using it regularly. These two basic principles form the basis of a method which is both engaging and highly effective - a method based on focused interaction between students and the teacher.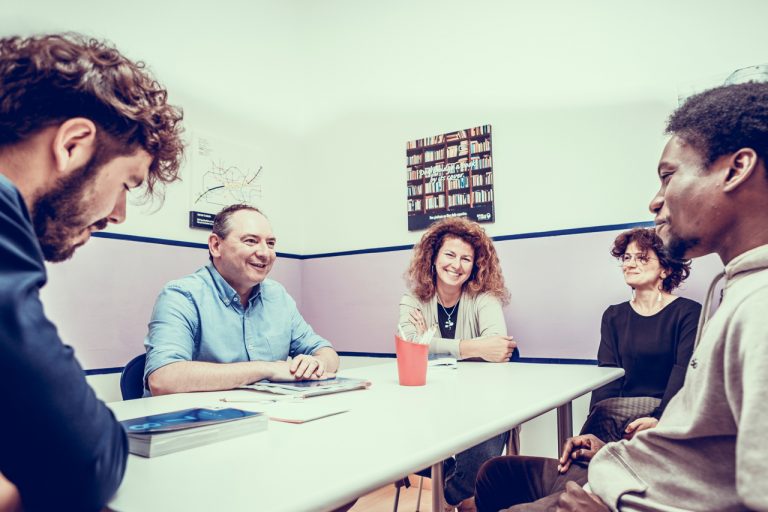 How our lessons are organised
Each Speak Your Mind lesson lasts 50 minutes. Why is Speak Your Mind so effective? When time is a precious resource, by managing it to its best, each minute enables students to gain maximum results. Nothing is left to chance – lessons follow a clear structure, guided by a proven method and motivated teachers who want you to get the best out of yourself. The lesson flows through these phases: Consolidating what's been learnt over recent lessons. Raise the challenge – and students reaction skills – by raising the pace of interaction. Improve what you know and how you speak – the teacher helps you grasp the details and corrects you where you need it. Each lesson contains a focused reading or writing activity.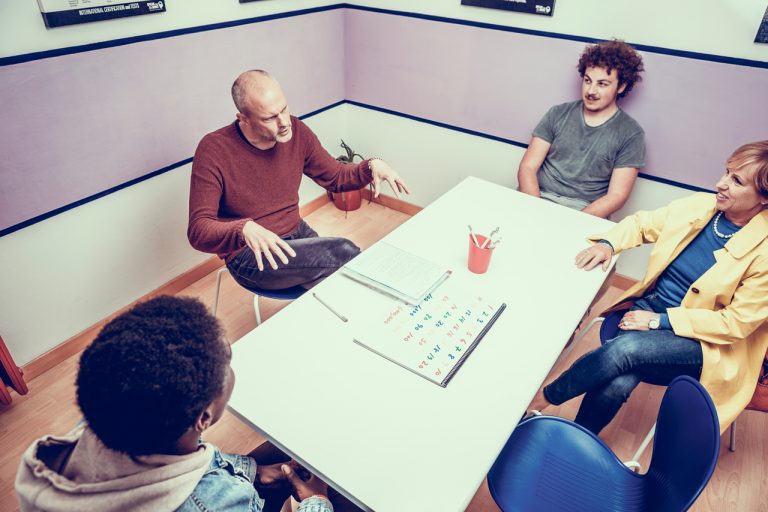 What makes our teachers so special?
With Speak Your Mind courses you can count on a tried and tested teaching programme, up-to-date material and great organisation. Unlike other language courses, we don't just provide you with a teacher: you get a whole 'method'. A great method needs great teachers; it is the teacher who brings the lesson and the language to life. Knowledge, wits, intuition and empathy – these are the qualities that our teachers bring with them to the classroom and that learners benefit from.
Your guarantees
1
With our unique and complete placement test, you will start your course at your ideal level.
2
A complete 21-level programme – precision, flexibility, clear goals.
3
With Speak Your Mind you are free - it is easy to start and easy to stop – but wanting to stop may not be so easy!
4
You have absolutely no written obligation with us. You pay for each month that is studied, or for longer if you want - the choice is all yours.
Book your first free lesson with an expert!