Open a school
Speak Your Mind – 'simply different'. Quality teaching, quality schools.
As a school you too can become part of this and discover the difference that so many people who want to learn English are looking for.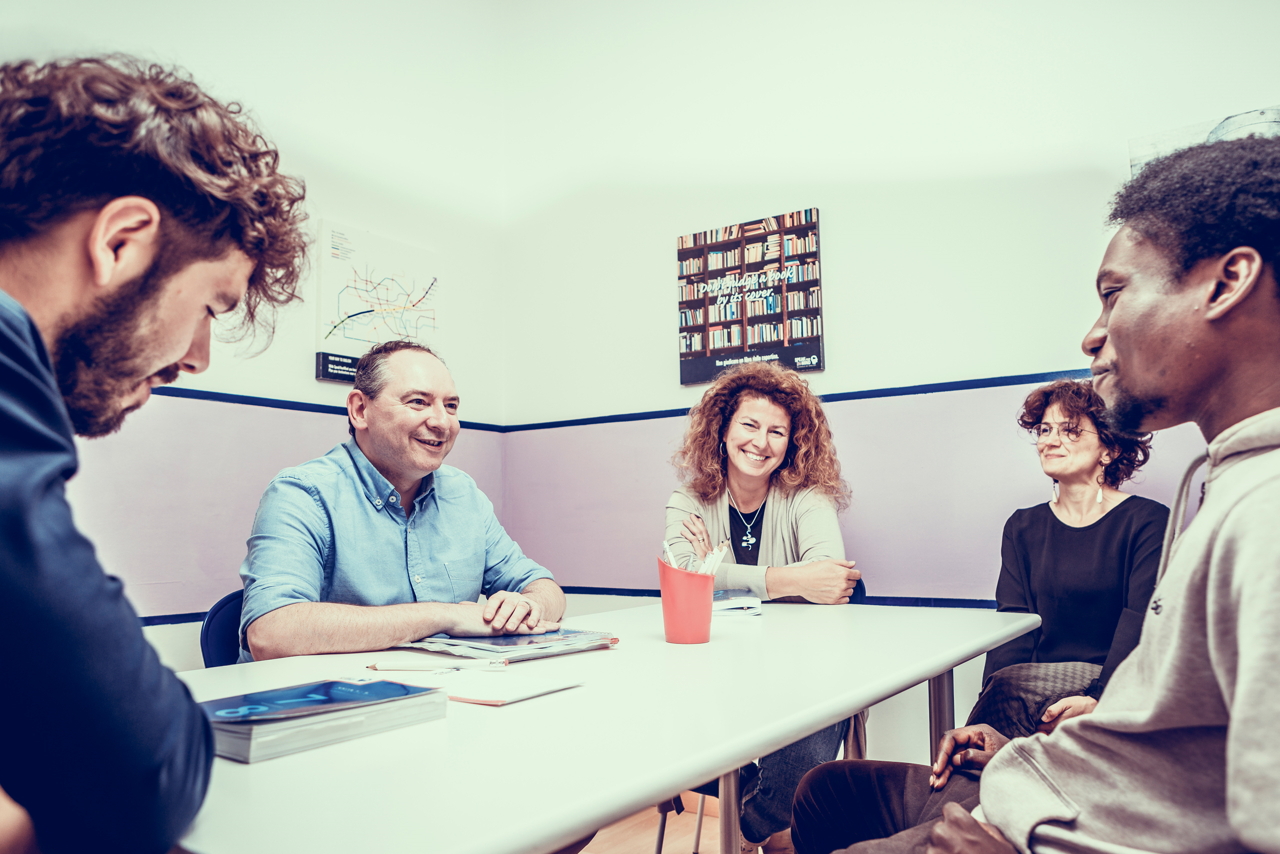 The Ethical English Franchise
Speak Your Mind is a real alternative to conventional English courses. There are many different ways to learn a language – but tens of thousands of learners from different countries, of different ages and from different backgrounds have found that Speak Your Mind is the method that works best for them.
A network that was created due to the interest shown in our method by English schools all over the world.
A good teaching programme and good teachers make for good lessons, but being in a position to provide consistently high standards of service extends beyond 'the lesson'. Speak Your Mind provides the training programmes and the systems for class management and monitoring that enable a school to ensure that students stay on track towards getting the best outcomes from their course.
It's not our plan to keep Speak Your Mind a well-kept secret and seeing both our own success here in Italy and in schools in other countries, we know this success can be replicated. Teaching English is a global business but we know that Speak Your Mind can stand out in such a cluttered market – it has proven appeal to students wherever it is used, and proven advantages to the schools that have brought it to new areas.  Speak Your Mind has the edge to grow and we want to grow together with people who are committed to providing high standards and with whom we can look forward to a long and fruitful relationship.
Speak Your Mind is also for schools who see the need for a fresh approach towards providing what their students need and want – a complete learning system that is results-orientated yet puts the person at the centre of the lesson.
Six countries

11,000 students

15 schools

60 Teachers
Join Speak Your Mind franchising
1
Unique teaching programme
Gain the benefit of offering an exclusive teaching programme. From course materials, placement-testing and on-going assessment, through to course monitoring and management systems - we provide a complete integrated package for your school.
2
Training
Complete training at all levels – pre-start and on-going.
3
Exclusivity
Exclusive use of Speak Your Mind - other schools in your area won't build on your success.
4
Update material
Continually updated course material and teaching products for continued client satisfaction.
5
Experience
Rely on over thirty years of practical experience and know-how teaching people across borders and across generations - a unique English-learning programme you and your students can trust.
6
International brand
A brand that sets your school apart from the rest. Exclusive use of name and logo - benefit from a reputable brand at international level.
7
Support
Continuous back-up and consultation a video-call away
8
Guides
Complete set of guides and procedures to cover all areas of your business.
9
CRM
Complete tailor-made CRM for all your client management needs and comprehensive course monitoring.
10
Website
Your personalised site to boost visibility.
11
Marketing
Consultation for digital marketing, plus material for your school's marketing campaigns.
12
Staff
Consultation and procedures for recruitment.
Open your school
WE HELP YOU OPEN YOUR SPEAK YOUR MIND SCHOOL
APPLICATION FORM

Fill in the attached application form and we'll get in touch to arrange an introductory meeting.

1

Visita our school

Visits to see us in our original school in verona, italy are always welcome and a great chance to get to know each other better.

2

SPEAK YOUR MIND PROPOSAL

You present your business plan and we'll prepare our prospectus for you – with all the details you need.

3

CONTRACT

Happy to proceed, you sign the agreement, pay the start-up fee and you are part of the network.

4

TRAINING

We'll plan the training programme for you and your team – once you have your premises, your staff, you'll be ready to go.

5
You want to start?
Fill in the Application Form and open your Speak Your Mind!